Smooth, Durable, and Light
Traditional features create the premium experience of cooking with a Lancaster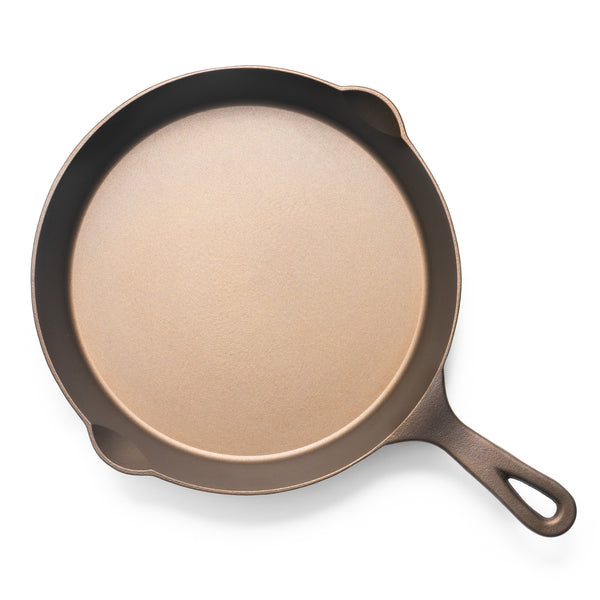 Hand Made in the USA

We are proud to say that every one of our pans is poured, finished and seasoned by hand in Southeastern Pennsylvania.

Smooth Finish

Our cookware is pre-seasoned and polished for a smooth finish on the interior creating the best non-stick cooking surface possible.

Iconic Pour Spouts

Keeping the tradition alive, our large pour spouts make it simple to save rendered bacon grease, drain liquids and plate tasty pan sauces.

Light Weight

The Lancaster No. 8 skillet's thin walls and base allow it to respond to heat quickly, getting up to cooking temperature in seconds.
Made Local, Made Right
Hand-carved by local Amish craftsmen and artisans, Lancaster wooden spoons and cooking utensils are made from sustainably-harvested local hardwoods.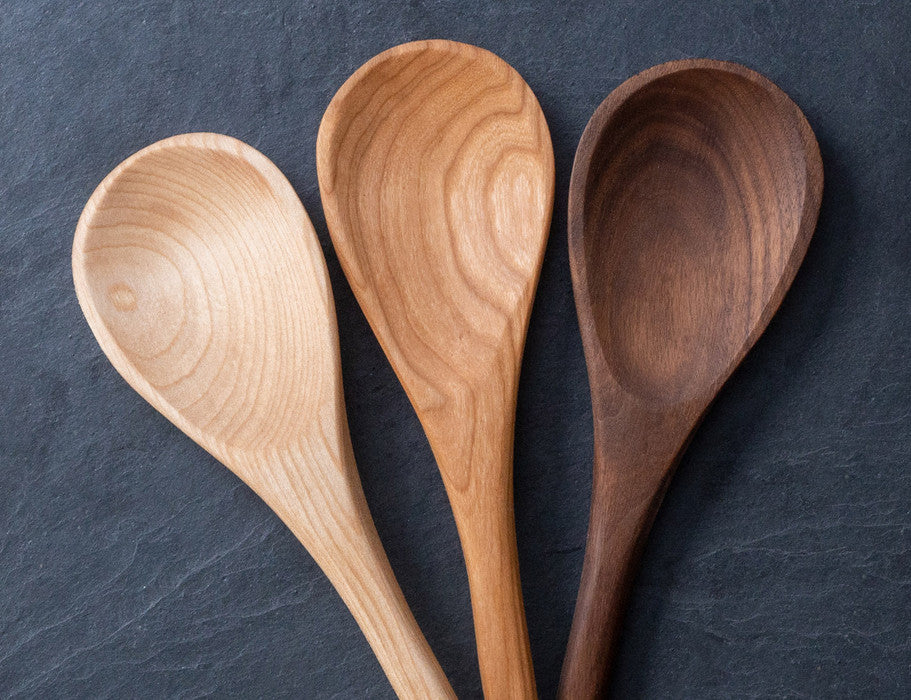 Our Story
We are a team of entrepreneurs, chefs, craftsmen and artists with a passion to bring friends and family together around the dinner table and provide you with cast iron cookware that will last a lifetime.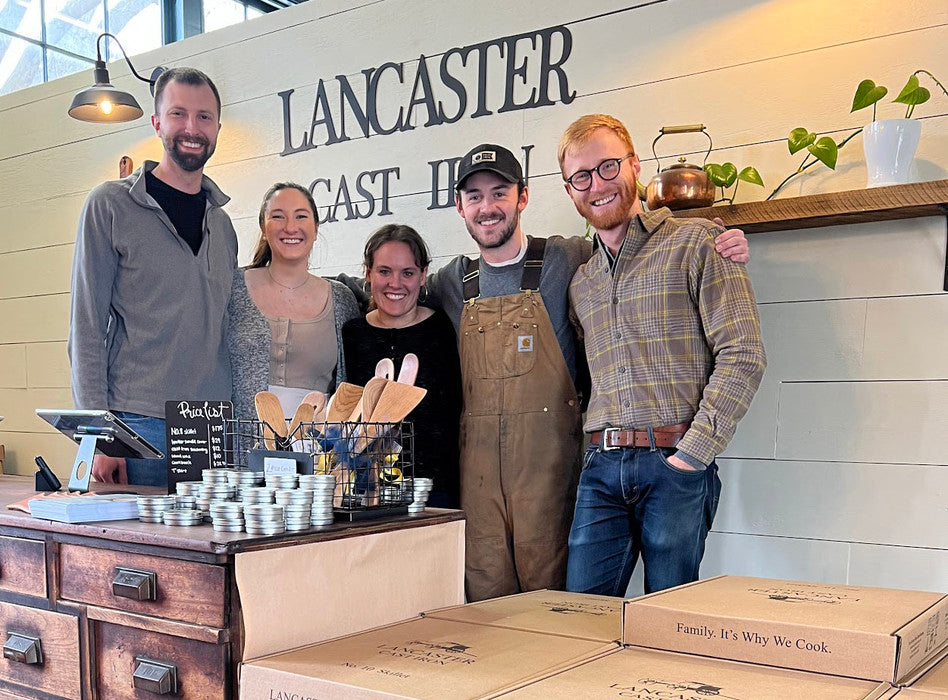 Our Collections
View our offering of wooden cooking utensils and leather accessories for your skillet
The Cookbook
From mouth watering desserts to Spanish Paella, we've got some well-seasoned cast iron recipes for you!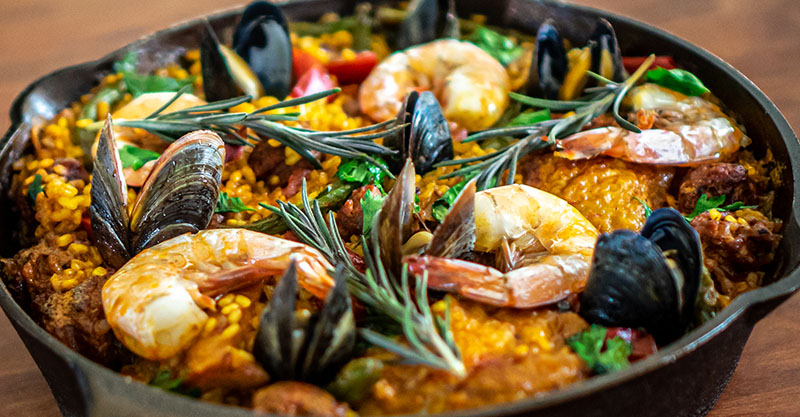 Customer Reviews
I have been using this skillet just over month it's is my go to for eggs and potatoes it gives a new meaning to non stick. I don't even need a spatula the eggs just slide all around the pan on the very first use and it just keeps getting better. I have over 100 skillets vintage and new modern high end cast iron. This is on a daily user for me. This skillet will not disappoint you."
"...I was waiting with great anticipation for this pan and I am not at all disappointed. It is indeed a thing of beauty and performs as well if not better than any of my very well seasoned skillets."
"There are many companies putting out new cast iron skillets, but I finally chose Lancaster, the skillet just seemed to have everything. Light, smooth cooking surface, well balanced and comfortable handle, pouring spouts and an heirloom quality look. Handmade in USA. Who could ask for more?"
"...what a fantastic skillet Lancaster produced. Lancaster delivered on all aspects. Lighter than my Griswold 8. Smoother than my slickest pan. As beautiful as any of my vintage pans. After using it more than a dozen times in the past few weeks, I can say it is quickly replacing most of my favorite vintage pieces."
Newsletter
Subscribe below